Composite Decking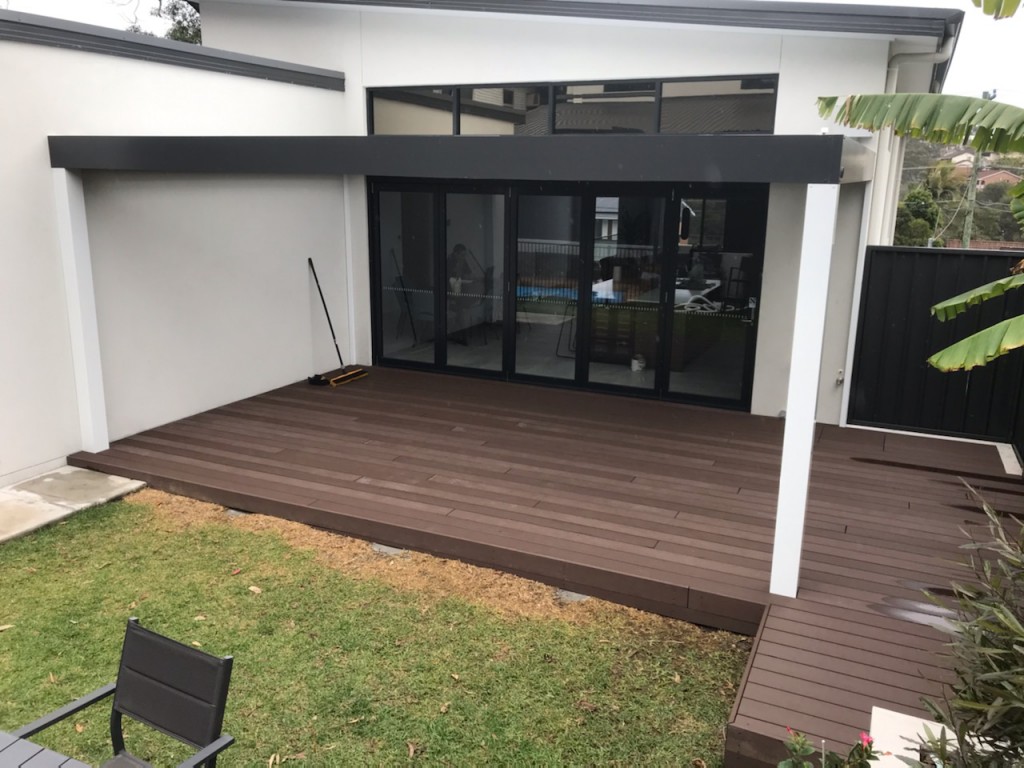 Is a new deck in Sutherland Shire on the agenda for you? If so, have you thought about what type of decking you want to use yet? No, then perhaps there has never been a better time than now to get started. There are certainly plenty of options on the market today, including but not limited to imported hardwoods, Australian hardwoods, and composite plastic decking.
Speaking of composite decking, we are here today to discuss that. What are composite plastic decks? That is a good question and one we're glad you asked. Composite plastic decks are made from recycled cardboard and milk cartons. Those materials have helped these decks become popular in recent years because they are environmentally friendly, durable, and non-rotting.
Additionally, composite decking is available in many colours. That means you only need to pick your favourite, and you're all done. In other words, you won't have to spend hours on end painting or staining timbers. Doesn't that sound nice? Composite decks can be used in a variety of applications. For instance, you could surround your swimming pool with one. Then, you and your guests can lay out and tan as you wish.
How about an area for barbecuing and entertaining guests? A composite deck is an excellent choice for such a spot because it'll give people a place to sit or stand that isn't in the grass or dirt. Heck, they can even dance on the surface if they'd like. Does a composite plastic deck sound as if it will meet your needs and surpass your expectations? Yes, that's probably because it will, but there's only one way to find out for sure. Contact Parslow's Decks to schedule a consultation. We'll walk you through the pros and cons of composite decking. Then, you can make an informed decision about what type of deck you want.