Privacy 
Screens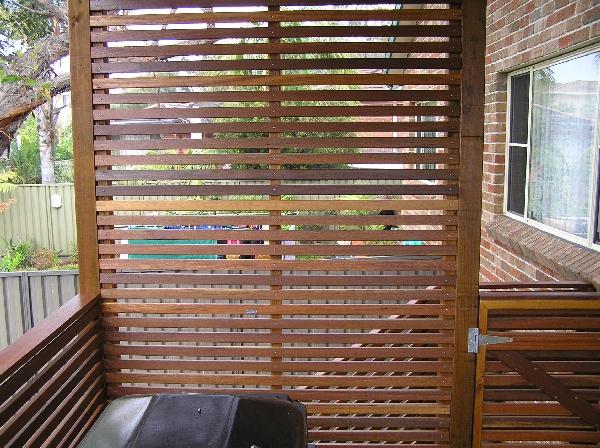 Privacy Screens have a variety of purposes.
Glass and Slattered Hardwood privacy screens.
Privacy Screens also provide privacy from next door neighbours as their name suggest.
They can be a council requirement in certain cases due to the height of a deck. If the deck that you are building is very high and you are able to look into your neighbours backyard, the council may require you to have a privacy screen built to avoid interrupting other people's privacy.
They also have an architectural purpose. You might have a preference and liking for the particular look and feel of a certain privacy screen. They are also a means of shade.
Types of Privacy Screens
Hardwood Slattered Privacy Screens
Opaque Glass
Frosted Glass
Lattice Screens
Claddered privacy screens
Powder Coated Aluminium Privacy Screens