External Timber Stairs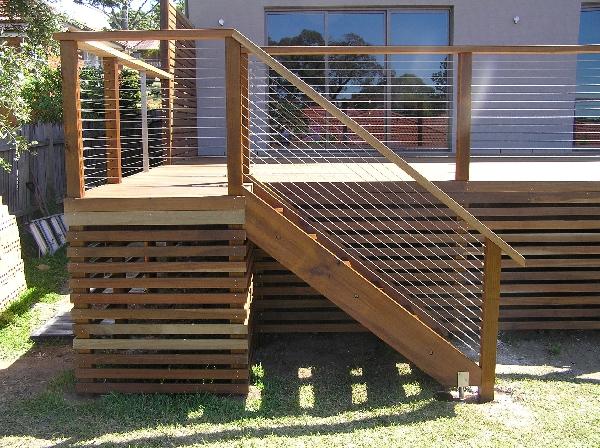 As our name reveals, we design, build and refurbish decks. However, our organisation is more than that, though. For instance, did you know that we also provide external timber stair services? It's true; our team can design and install new stairs for your porch, gazebo, pool deck, and more. What types of materials do we use? That's a great question. Let's move onto the next section for the answer.
As for the timber of our external stairs, it is hardwood and treated pine. Meanwhile, steel will be utilised in many instances, but galvanised will be substituted for those residing in brushfire areas. Straight flight, winder, and landing are some of the types of stairs we specialise in, but that really barely scratches the surface as to what we're all about. To put it bluntly, Parslow's Decks tackles all external and decking stair projects.
We can even redesign your existing deck to include a stairwell. The point is that if it has to do with external timber stairs, we've got you covered. Our company also handles stair repairs. Hence, if you're current stairs have seen better days, don't leave things to chance. Instead, contact us to get them fixed and ensure you or your visitors don't take tumbles because of loose boards, missing steps, or anything else.
The finished project will not only be sturdy and robust to handle peoples' weight without fail, but it will also be visually appealing. Now that's a win-win. We don't want you to simply take our word for all of this stuff, though. Instead, we would rather you contact us to schedule a consultation and discover what the fuss is about for yourself. So, go ahead, pick up the phone and call Parslow's Decks; you know you want to.