Handrails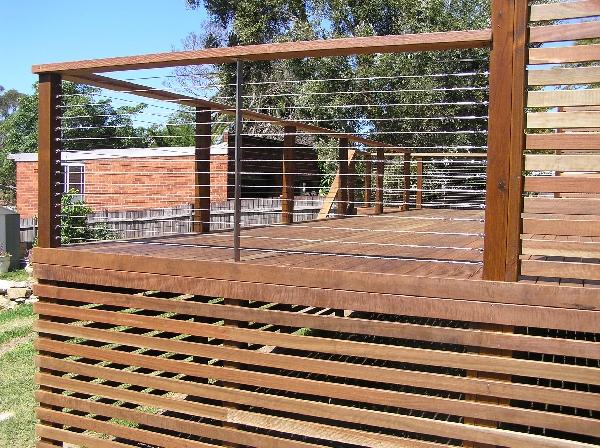 Handrails are a council requirement once a deck is over 1 meter in height, as it is considered a safety issue requirement.
When building your deck you will choose your handrails according to the style of your house and also the type of deck you are building.
Parslow's Decks can help you choose the correct handrail for your deck, please Contact Us today for a Free Quote.
Types of Materials
Basic Timber
Timber ballustrading
Federation Rails
Stainless Steel
Glass
Powder Coated Aluminium
Types of Handrails
Stainless Steel Handrails
Basic Timber Handrails
Timber Federation Style Handrails
Powder Coated Aluminium Handrails
Glass Handrails